Current and Upcoming Exhibitions
JOE FYFE - CLAUDE VIALLAT
DECEMBER 21, 2018 - FEBRUARY 23, 2019
SAINT-ETIENNE
PARASOLS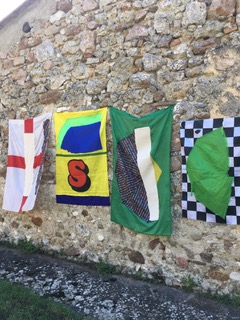 Ceysson & Bénétière
8 rue des Creuses
42000 Saint-Etienne
France
Recent Exhibitions
JOE FYFE - BUT A FLAG HAS FLOWN AWAY
JANUARY 4 - FEBRUARY 10, 2019
OPENING RECEPTION JANUARY 13, 6-8 PM
NEW YORK CITY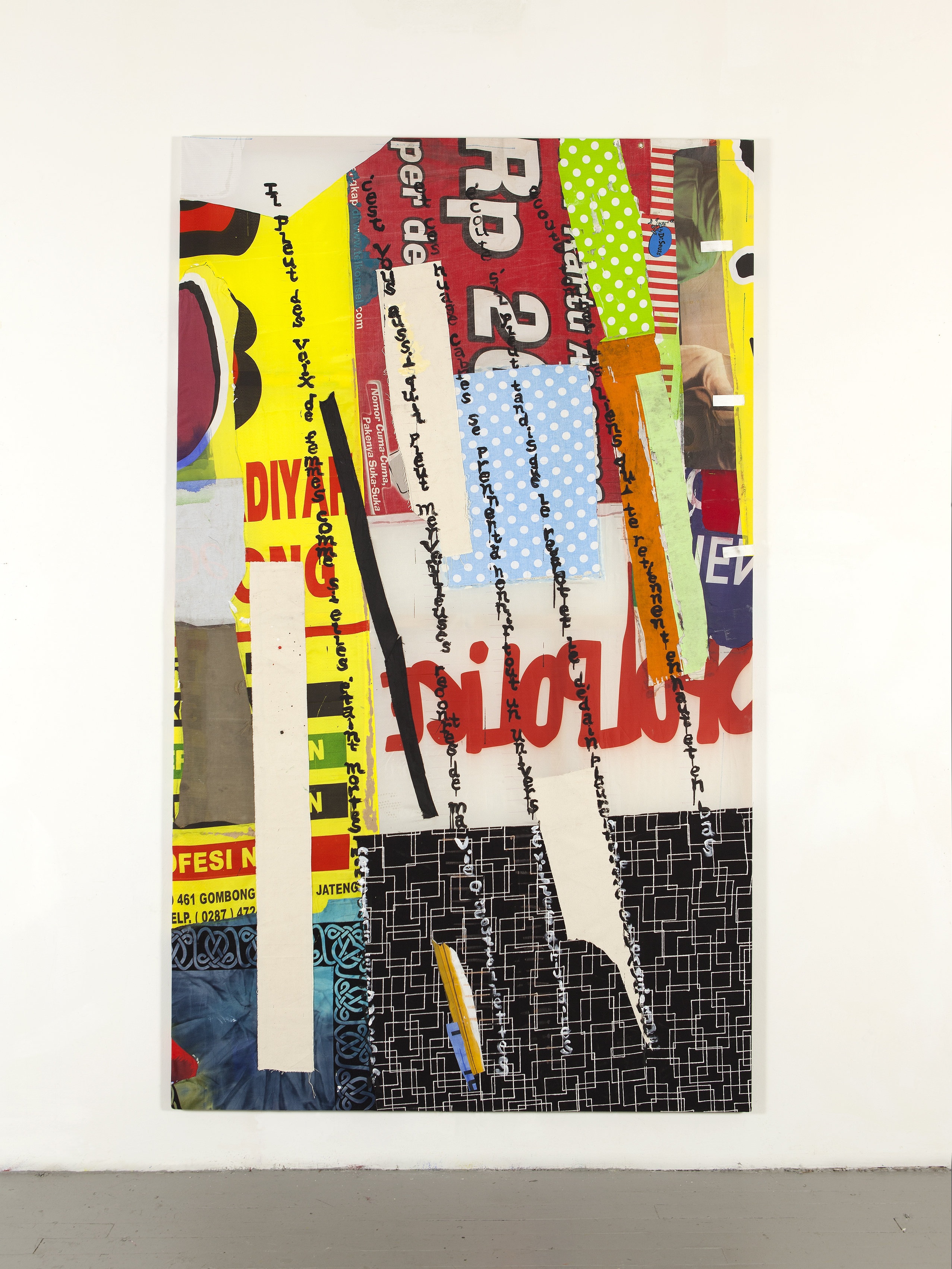 Joe Fyfe, Il Pleut, 2018, canvas, nylon, cotton, linen, acrylic, 108 x 64 in

Nathalie Karg Gallery
291 Grand Street
New York, NY 10002
(More info)

POLAROIDS: THE DISAPPEARING
December 13, 2017 - January 5, 2018
Group Exhibition
Nathalie Karg Gallery
291 Grand Street
New York, NY 10002
Artist's page @ Nathalie Karg Gallery
JOE FYFE — THE SKY EATS UP THE TREES
January 13 - March 03, 2018
Solo Exhibition
Ceysson & Bénétière
Wandhaff, Luxembourg
Artist's page @ Ceysson & Bénétière
In The News
Joe Fyfe "But a flag has flown away" was featured on ARTFORUM's "Must-See Shows" list

Joe Fyfe "But a flag has flown away" at Nathalie Karg is currently featured on artforum.com's "Must-See Shows" list, our editors' selection of essential exhibitions worldwide.
Earlier News
MODERN LUXURY GOTHAM
Catch a Rising Star
Joe Fyfe and four other preeminent New York-based, Artadia Award-winning artists are interviewed
Read the article: (PDF)
Writing
In Search of More Brutalism
The disavowal of blighted Brutalist structures is a rejection of the unconditional love of imperfection.
An essay on architecture written in the summer was published online 1/5/2018 in "Hyperallergic"
Artist Joe Fyfe on three painting shows in Paris
An article by Joe Fyfe, 7/9/2018, "Art in America"
You Are in Good Hands with Matt Connors
An article by Joe Fyfe
Online Exhibition Catalog for "James Siena: Drawing"
Pace Gallery
New York, NY
Artist on Artists
Artforum December, 2016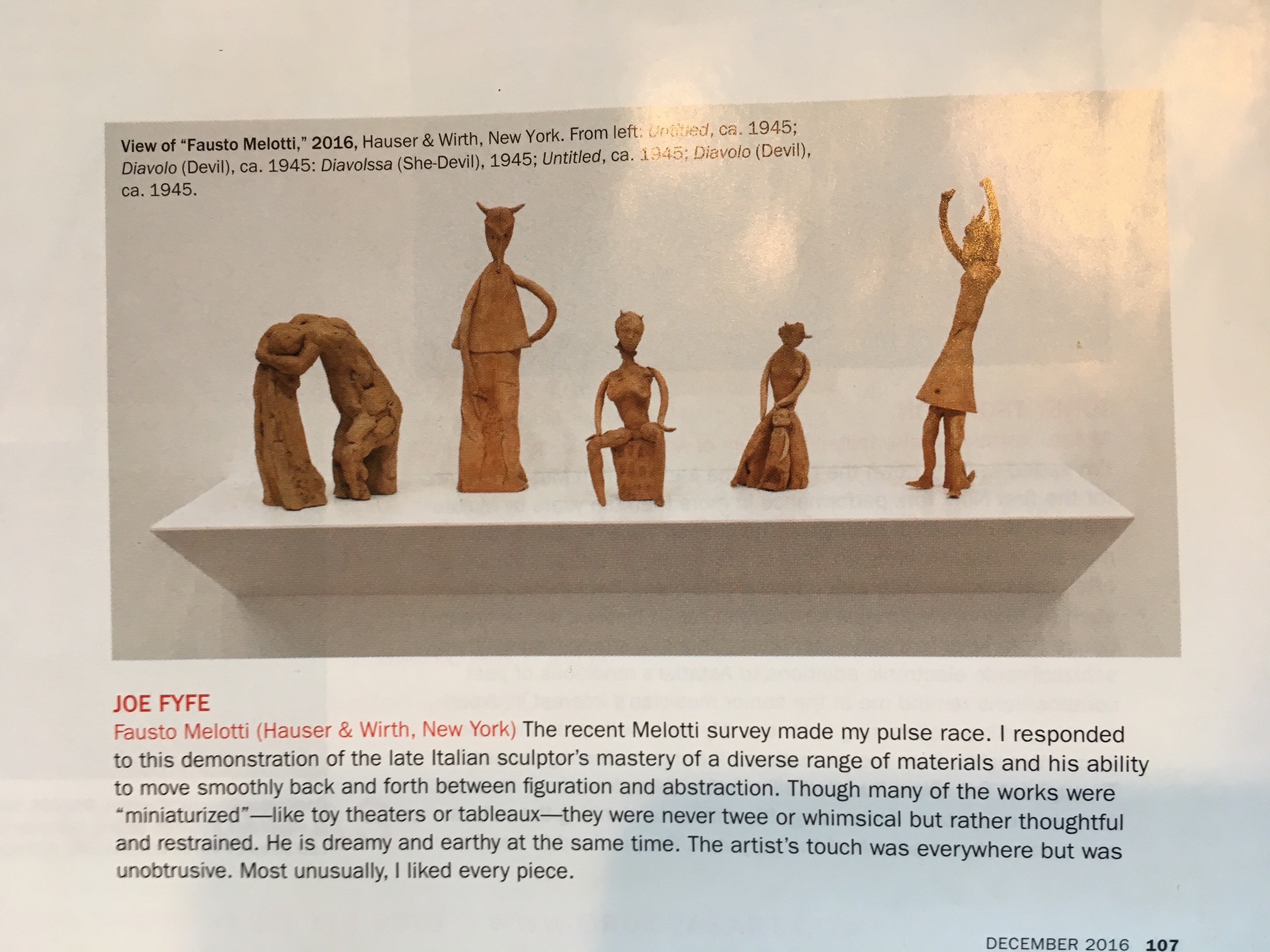 Click on the image for a larger version
2017 Award
The American Academy of Arts and Letters announced the 2017 Art Award Winners: Joe Fyfe wins the Gwendolyn Knight Lawrence Award. Inaugurated in 2013, the Gwendolyn Knight Lawrence Award of $10,000 recognizes outstanding achievement in the visual arts.

More information here
2015 Award
Joe Fyfe has been selected as a 2015 New York Artadia Awardee. In addiiton to a cash award, artists receive the lifetime benefits of the Artadia Award program including access to our New York Residency, Awardee exhibitions, connections with curators, and participation in Artadia projects at art fairs across the country.

More information here